5-Star Reviews
Leave one of your own on our page!!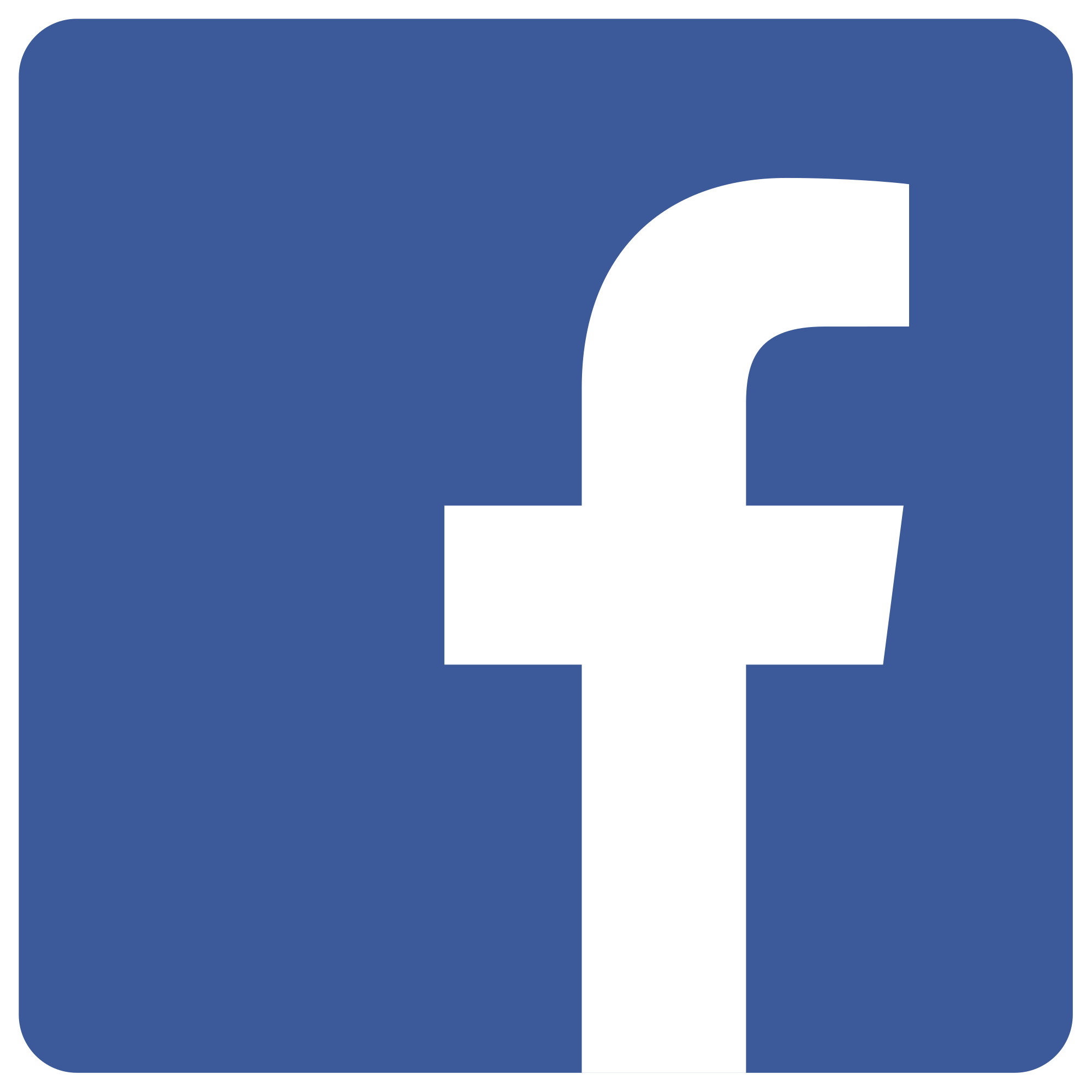 Renee & the team at Brokers Realty are a group of outstanding, motivated, highly talented, & mission pursuing individuals. Each one offers nothing but the highest quality of customer service. I have worked alongnside Renee previously and truly could not have asked for a more outgoing, outspoken, peppy, pure delight to be my boss. Since then myself and family have used her and Brokers Realty to sell a home and the experience was one for the books. From the very start, no questions went unanswered and no pages were left unturned. Renee and her team would go above and beyond to show the home, great marketing tools, follow ups, and never once pushed us to "sell" she would present something to us and would always allow us to "drive the train". Due to her expertise, years in the business, branded name all over, & highly recommended company I think she and Brokers Realty speak for themselves. Definitely rate this company with 5 stars and refer them always to everyone with every opportunity I receive.
Suzanne Rayborn
We had a fantastic experience with the Butler Team. John Butler explained the process every step of the way. We felt like family and have remained in contact. I highly recommend the Butler Team to anyone buying or selling a home.
Jeff Sheloske
I had a great experience with this team. Amazing attitudes and attention to detail. Made things smoother and less stressful for my wife and I. Big thumbs up guys, great job.
Michael Maggiore
We had a great experience with Renee Butler and The Butler Team at Brokers Realty. They sold our home the day after we signed the contract. I have already recommended them to friends and would recommend them to anyone wanting to buy or sell a home!
Rhonda Ashley
Renee has our home listing because she knows Polk county we trust she will make this hard sell It's older home but nice lot on Chain of lakes She will find our unique buyer we believe in her And the blessing of a sold home to come
Lana McCoy Carnes
I admire the professionalism, dedication and hardwork of every member of The Butler Team! This Team definitley knows what they are doing! For all your real estate needs I highly recommend Brokers Realty..
Michael Flores Sayo
Renee Butler knows her stuff! She works hard for her client's and has their best interest in mind at all times. Give her the opportunity and you will be greatly pleased!
Vanessa Herbert Lintz
Renee and her staff are so friendly and efficient! They have sold two homes for us and if we're gonna sell again it would be through her office.
Tammy Lashley Parmer
My husband and I closed on our first home yesterday with the help of Trey Turner at The Butler Team and I cannot praise him enough! When we started talking about purchasing our first home in Winter Haven, a work colleague recommended the Butler Team. I signed up online to begin receiving listings and I received daily texts and emails from Trey Turner reaching out to me to see if anything caught my eye. Even though I wasn't quite ready to actively begin my search, I knew that Trey would be the person I would want to help me through this process due to his persistence and I have not been disappointed in my choice of realtors. The home buying process definitely had its ups and downs. There were many times along the way that my husband and I wanted to throw in the towel (due completely to lender issues), but due to Trey's expert knowledge, resourcefulness, and consistent communication we were able to close on our forever home. There was not one step of the process that he did not guide us through even though some were technically not "his job." He made our deal priority which allowed us a little peace of mind knowing we had someone fighting for us and really looking out for our interests. If we should ever need anything else in real estate, Trey Turner will be the man we call. Thank you, Trey!
Angela Rodriguez
Word of mouth is the best advertisement. After reading these reviews, I know who I will use in the future. Sounds like a team you can trust.
Mark Testerman
Add your own review here!
Renee Butler oh how we know...it was clear that everyone we spoke to on Sunday felt like they were your #1 most important priority! I was just telling Jeff that 'THAT' is a rare gift and ability! But more than feeling that they are priority...you actually do listen and pay attention to what people want, what they hope to find, and what they need. The realtors we used before you guys gave us 10% of what we asked for and the homes could fit on a single sheet of paper and didnt even have what we asked. The homes you guys found for us hit nearly every single thing we wanted and was like 9 pages long. So it was very clear that you listened. :) Can't say enough good things about you guys and we'll continue to spread the word...whter people listen the first time, second or after they give up on their current realtors is their own deal. All we can do is say SEE? WE TOLD YOU! (I love to say that...LOL)
Kim & Jeff Sheloske
As a client and more importantly as a friend, I want to commend Renee Butler and team for a wonderful Christmas party. I had so much fun attending, and I had even more fun when I won the door prize which was a Tiffany hand bag. BEST Christmas present ever!
Susan Wyatt
Great communication throughout the whole process, told us exactly what to expect. We closed our home sooner than expected. Fast and easy, recommend to everyone!
Desi A
Kim, Alan and Renee were amazing and I will refer them to our closest friends and family! The Butler Team at Brokers Realty is a top-quality company.
Mon Singleton
The Butler Team was beyond amazing. They handled our sale, an estate with 63 heirs, with professionalism beyond reproach. Their dedication to their jobs is a joy to see in today's world. We were all treated like family.
Hancock
The first agent we worked with, we felt didn't have our best interest at heart. Renee Butler then called us and asked how the process was going. Renee and myself then talked for a little over an hour about how we were feeling. She then informed me that that agent was no longer with her company, I was relieved to hear that. Renee and her team especially Kim proved to be a big help in us finding our forever home.
Aaron Meyers
Brokers Realty of Central Florida, led by Renee Butler, is THE best real estate company I have ever dealt with. Professional, caring and absolutely wonderful to work with are just some of the characteristics that Renee has that separate her from all other realtors. As many who have posted reviews for her already said, "if I could give her a 10 out of 5, I would. She and her team are just that good! And, again as someone posted, "Its like having a friend at a real estate company that is working for you." As a professional with few peers, Renee and the CFI team were thorough, prompt, and great communicators. She kept us apprised about available appointments and always let us know as soon as a new one came on the market. She was honest, forthright, and so knowledgeable about offers and the pros and cons of each and the best way to proceed. If any questions came up, she or her staff were available to answer them in a prompt and satisfactory way. You can also tell she really care about hers clients and the local community. Under the threat of a hurricane, one of her associates dropped by our house just to check on it. One example among many acts she has performed demonstrating the level of care and command that she expects from herself and her staff. This says nothing of her involvement in the local community service area as well as president of the state wide realty association. Look, real estate buying and selling is and always has been a competitive market and Renee knows how to navigate the complexities of it in a professional and customer oriented way. In seven days, we met with Renee, reviewed the property, took photos, prepare a property description, and had it on line with all of the top online websites. Within two days, she had 13 showings and 7 offers and we ended up with an offer well above our asking price in a market that is starting to fade. I've bought and sold numerous homes in my life and, no question in my mind, Renee is the best agent I've ever worked with. If you need a real estate agent in the Central Florida area, I can not recommend anyone other than Renee and the Broker Realty of Central Florida agency.
Richard McGown
Thank you Butler Team. Our family cannot thank you enough for all of the assistance we received with selling our home in Lakeland. From the first day we met, your team was there for any questions and went above and beyond to assist with issues as they came up. The level of customer service provided was incredible. Our calls were always answered immediately, and everyone was so supportive. The team's professionalism is admirable. As is often the case, selling a family home after 30 plus years can be a struggle, yet Renee and company put everyone at ease including those residing out of state. Given our experience, we would not hesitate to recommend the Butler Team. Thank you Renee and team. You guys are amazing, and an absolute joy to work with.
Janie G. (Indianapolis)
The Butler Team IS a truly amazing place. They provided me with the opportunity to be mentored under them and learn all the things I want regarding Real Estate! This is great, I have already been here for 2 months, and I feel I've learned a lot. Everything from creating a listing package, to showing houses, and even taking measurements of the houses. There's even more I have yet to see, I can't wait! So, thank you to everyone at The Butler Team.
Kevin J