5-Star Reviews
Leave one of your own on our page!!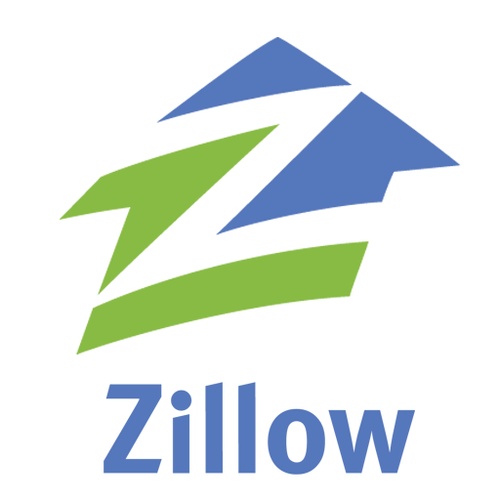 What can I say that has not already been said? Friendly, professional and most of all got results. 54 days from the day we signed the contract with them till the day we had a signed contract on the house. Dealing with Renee and her team was one of the best decisions we ever make. We would not recommend any other realtor. Thanks Renee and the Butler Team!
td1861
What a wonderful team of professional realty. The Butler Team is the BOMB. They have a very dynamic strategy for buyers and sellers and have explosive results. My house was listed for sale and it sold in a timely manner. Renee Butler and her team were with me every step of the way to make everything very easy. Trust this team for all of your realty needs and get your dynamic deal today !!!
mikeshaver77
Renee Butler and The Butler Team made the process of selling our home very easy. We had a contract the day after the sign went in the yard for more than the asking price. I recommend them without reservation!
zuser20171126153654824
The Bulter Team are the only realtor in town that I would ever recommend or use. Right from the very beginning selling and buying a home they have been very knowledgeable, professional,kind, and efficient. I will always recommend them to everyone. They go way out of their way to make the whole buying and selling of a home as less stressful as possible. The whole staff are all very supportive and friendly. They make you feel like family.
PennyHorning
As a former human resource professional in Winter Haven, I often called upon Rene to provide incoming candidates with an area overview of the Winter Haven / Lakeland area. The follow up comments from the candidates was consistently highly favorable. Having first hand experience with Rene's integrity, depth of knowledge and experience, it is no wonder she is in the top 1% of all Realtors in the country. Rene doesn't view her profession as a job - it's a passion for her. I recently contacted Rene to handle the disposition of my mother's home, following her death. Rene immediately assessed the property, provided a listing recommendation which was actually higher than I had anticipated, sent the agreement at 4pm on a Thursday, had the house shown at 5pm the same day and I had an offer presented the following day at $5000 over asking price. The photos were completed the first of the following week, at the same time the contract was presented for completion. Understanding the challenges my family has encountered in the past year, Rene understood the last thing I needed on my plate was to be concerned with any aspect of marketing the property. Rene and her team have proactively provided me with updates in my preferred communication method - at no point in the past two weeks have I wondered where we were in the process. I can't speak highly enough of Rene, who I consider to be a thinking partner. What many people don't know about Rene is how generous she is in sharing her business experiences and the knowledge she has gained along the way with others. I have high standards and expectations with those I conduct business with - Rene and her team not only met those expectations but exceeded them. I can't imagine doing any real estate business without Rene and her team.
sherryakennedy
The Butler Team took pictures on 4/12/2018, house went live on 4/13/2018 and had a signed contract on 4/14/2018 for full asking price. I couldn't ask for better service than that, excellent job, thanks.
dennis9550
Renee and her team are fantastic! She saved us thousands of dollars from the prepping our home for sale time to the negotiations table. The Butler Team was very professional and resourceful. You could not pick better people to walk alongside you through the buying and selling process!
thesimpsons12106
My husband and I closed on our first home today with Trey Turner and I cannot praise him enough! When we started talking about purchasing our first home in Winter Haven, a work colleague recommended the Butler Team. I signed up online to begin receiving listings and I received daily texts and emails from Trey Turner reaching out to me to see if anything caught my eye. Even though I wasn't quite ready to actively begin my search, I knew that Trey would be the person I would want to help me through this process due to his persistence and I have not been disappointed in my choice of realtors. The home buying process definitely had its ups and downs. There were many times along the way that my husband and I wanted to throw in the towel (due completely to lender issues), but due to Trey's expert knowledge, resourcefulness, and consistent communication we were able to close on our forever home. There was not one step of the process that he did not guide us through even though some were technically not "his job." He made our deal priority which allowed us a little peace of mind knowing we had someone fighting for us and really looking out for our interests. If we should ever need anything else in real estate, Trey Turner will be the man we call. Thank you, Trey!
angela rodriguez2515
I cannot even begin to explain how grateful my husband and I are for The Butler Team, and especially Jamie Mild! Our family began our home search one year ago. We were transferring to Florida from Indiana. Jamie went out of her way to make us feel like we were her only clients, and she quickly became a trusted friend! Unfortunately, purchasing while still living out of state wasn't the right move for us. We ended up renting to get to know the area better and determine what life was going to look like for our family here. We knew when we were ready Jamie would be there for us, and we were correct! Even in this crazy market, Jamie helped us find the right house at the right time! We have been so impressed by the efficient services of The Butler Team and would highly recommend to anyone looking for a real estate professional in the Polk County area. You will not be disappointed with the care and competency of this team!
megandlee
I had a wonderful experience with Renee Butler and her team. They made the selling and closing process effortless and painless on my end. They were there every step of the way. I highly recommend the Butler Team for anyone buying or selling.
allisonconstant1
Recent Reviews
Renee Butler oh how we know...it was clear that everyone we spoke to on Sunday felt like they were your #1 most important priority! I was just telling Jeff that 'THAT' is a rare gift and ability! But more than feeling that they are priority...you actually do listen and pay attention to what people want, what they hope to find, and what they need. The realtors we used before you guys gave us 10% of what we asked for and the homes could fit on a single sheet of paper and didnt even have what we asked. The homes you guys found for us hit nearly every single thing we wanted and was like 9 pages long. So it was very clear that you listened. :) Can't say enough good things about you guys and we'll continue to spread the word...whter people listen the first time, second or after they give up on their current realtors is their own deal. All we can do is say SEE? WE TOLD YOU! (I love to say that...LOL)
Kim & Jeff Sheloske