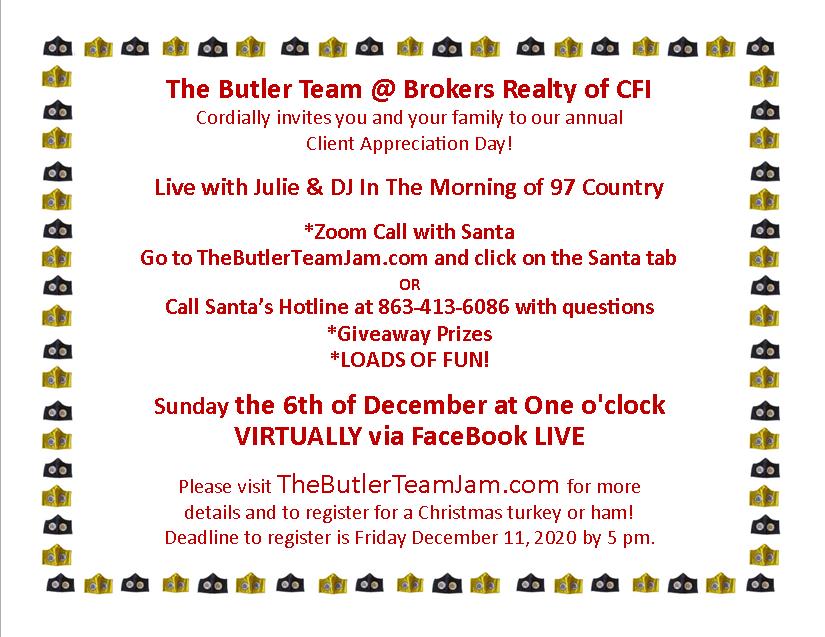 Mark your calendars for our Annual Client Appreciation Party! We are so excited and really hope you join us. Santa and 97 Country will in the house as well as the whole Butler Team.
Santa will be available for your little ones to chat with via zoom, and he will be reading a story at 3pm. If your child hasn't told Santa what they want this year then this is their chance!
While Santa is spending time with the children, the rest of the show will be live right here on Facebook. We have games and multiple giveaways. You aren't going to want to miss this event.
Please go to www.thebutlerteamjam.com for the zoom link and for a chance to register for a free ham or turkey.